You Don't Have to Take Our Word for It!

Here's what some of our satisfied customers have to say about Shelley's Precision Auto Center: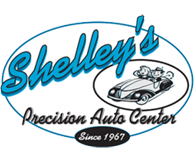 Absolutely love Shelley's and I am a repeat and ongoing customer! I'm always looking for a place that I feel comfortable going to on my own without my fiance as I'm not mechanically savvy and this is it! Christy, who is at the front desk and keeps this place running is so warm and welcoming. She does her job well and is always moving whether it is answering phone calls or managing all the different keys and customers. She remembered me after my first visit! The mechanics here are trustworthy and do their job well. I've gotten two reasonably priced oil changes and also brought my car in for a tire repair and I'm very happy with all my interactions at Shelley's. I would suggest making an appointment or dropping off your car because this place IS BUSY. If you are doing a walk in expect to wait a couple of hours, but otherwise I will definitely be back for all my car related concerns!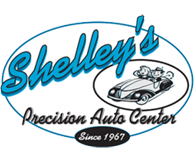 Christy, who runs the front of the shop, is the best. I needed to get my car smog checked. The problem was I had a check engine light. Shelley's did a diagnosis and was able to clear the check engine, but the codes would still not pass. We were able to assess the problem that could have been $$$ in parts and labor for a catalytic converter, but there was an alternative to flush out the codes for an indefinite amount of miles. I checked once a week before work at Shelley's to see if it my car cleared. Every time, denied. Then my check engine light went on again! Hope was lost. I gave up going to Shelley's for months. Until today. When I got in my car and was heading to work the check engine light was off. I immediately went to Shelley's. The codes were clean! We ran the smog and passed. I am legit on the road again. Thanks for your persistence with me Shelley's! I'll be a lifetime customer.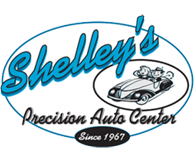 Again and again, the people at Shelley's rock it! Had to get a car ready for a big 2500 mile trip to NC. Needed brakes, rotors, AC and general repairs. Is was a lot to do with the time constraints. But as always, the team pulled it off. We could never be more greatful and HIGHLY, and we mean HIGHLY recommend them. Their customer service is outstanding. Now if they could only get rid of those trees on TO Blvd. Can't tell you how many times we've blown by the driveway. But it's worth the u-turn for the best service in Thousand Oaks!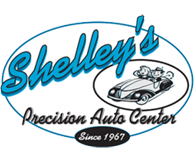 Fantastic shop. Fair prices, friendly staff, fast and efficient service.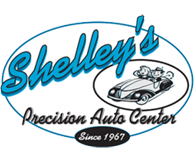 First of all, Christy is so sweet and gives that added touch to service. We have been going to Shelley's for a long time. They are very honest, reliable and cost efficient. I will never go any other place and will continue to refer my friends. Great job to all the employees at Shelley's!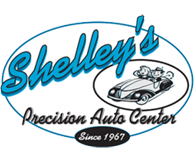 By far the best automotive service we've experienced here in the Conejo Valley. From the minute we walk in the door and are greeted by Christy to the time we leave, the customer service, communication, and work done on our vehicles has been exceptional all the way. Paul and Jerry are always willing to talk if you have questions, they are honest in their recommendations and never pushy, their work is high quality, and we've always been able to get in for service in a timely manner. We've been using Shelley's for years now and highly recommend them.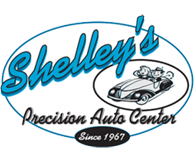 Always the BEST service at Shelley's! I recommend them to all friends and family. Fair, reasonable and just great people.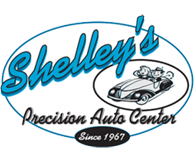 Friendly, fast, and honest service. Quick smog check.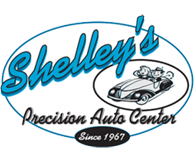 Excellent experience, as always! Thanks for taking care of my vehicles and dealing with me in such an honest and thorough manner. Christy, Paul, and Jerry, you are the real deal!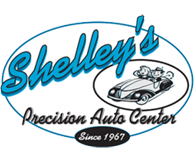 The price and customer service is amazing. Christy and Paul are awesome and I feel like I got a great price. Definitely coming back.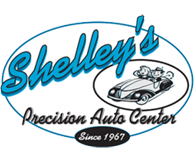 They are the best. From front office to the owners m, everyone is good at what they do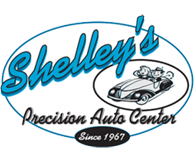 Paul is a kind and honest guy! My car broke down 1,400 miles from home. The Ford dealer in Thousand Oaks quoted $1,100 for the repair. Paul charged me $130 for the work. You can take your car there confident that you will be treated well.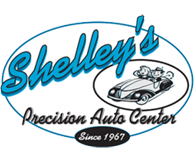 If you want a highly skilled, honest mechanic, it doesn't get better than this. This shop has been around for 30 years and is now run by Paul and Jerry Payton. They will treat your vehicle as if it was their own. They are fast, precise and prices are reasonable. You can trust them! I have gone to them for years and they are consistently The BEST. Christie in the front office is super nice too!
Discover More About Reviews and Repair Services At Shelley's Precision Auto Center in Thousand Oaks

Auto Repair Near Hidden Valley
Preventive Maintenance
Auto Repair Near Westlake Village